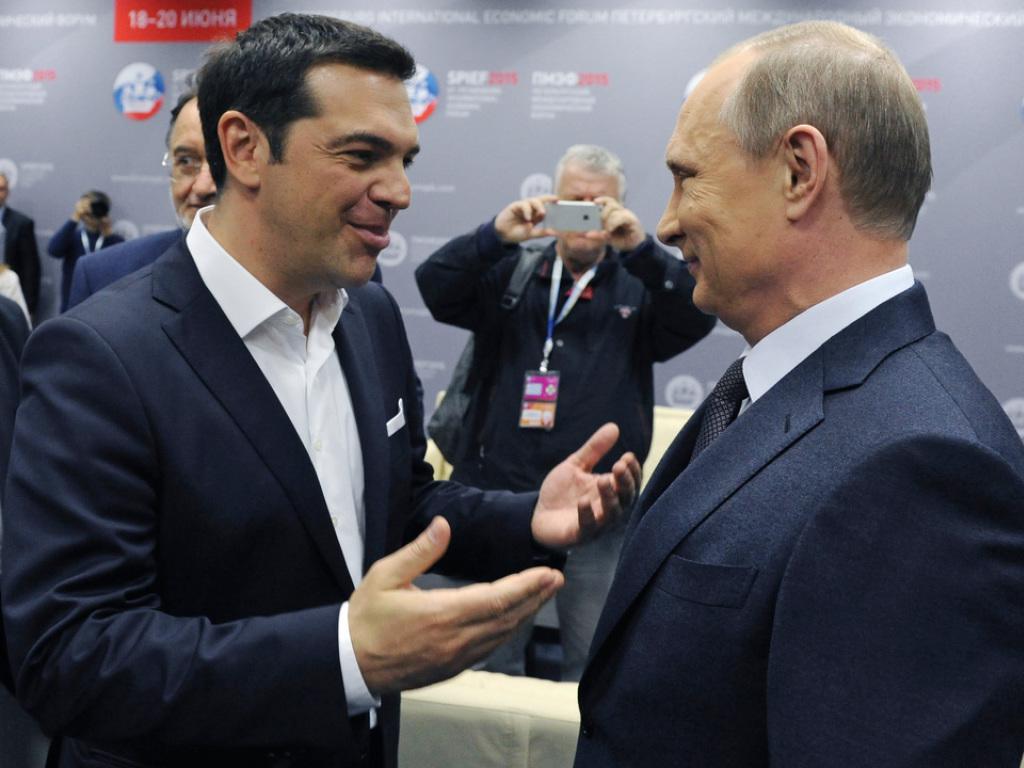 ST. PETERSBURG: Greek Prime Minister Alexis Tsipras met with Russian President Vladimir Putin Friday evening in St. Petersburg but the question of Russian financial aid for Greece was not discussed, Putin's spokesman said, the Associated Press wrote
Tsipras had traveled to Russia as his country struggles to reach a deal with its creditors for new loans it needs to avoid defaulting on debt payments at the end of the month. Without the bailout, Greece could be headed for bankruptcy or an exit from the 19-nation eurozone.
Tsipras' visit gave rise to speculation that the Greeks may be seeking Russian loans – and ahead of the talks, Putin's spokesman said Russia would consider a loan if the Greeks asked for one.
"We would do this because they are our partners and this is a normal practice between countries who are partners," spokesman Dmitry Peskov told The Associated Press.
But when Tsipras met with Putin, the possibility of a loan "wasn't discussed," Peskov told journalists. Instead, they spoke about "the necessity of developing investment cooperation."

Putin, Tsipras laud BRICS cooperation
Russian President Vladimir Putin, Greek Prime Minister Alexis Tsipras, Chinese Vice Premier Zhang Gaoli, among the many speakers at a Russian economic summit on Friday, spoke about ways to boost international trade, bolster global economic growth and the strengthening of the BRICS bloc.The BRICS capitals share key economic interests and oppose what they claim to be a US-dominated world order.
Greek Premier Alexis Tsipras noted that "economic centers of the world are shifting".
"The economic center of the planet has shifted. There are new emerging forces that are playing a more important role geopolitically and economically. International relations are more and more characterized by multi-polarity," said Tsipras.
"Enhanced cooperation among the BRICS countries is another manifestation of the new world order at the moment," he added.
PM Tsipras: The problem is not Greek but European
"We are in the middle of a storm, but we are people of the sea and we are not afraid of sailing in open seas and reaching safe ports,"
Prime Minister Alexis Tsipras on Friday said in his address to the International Economic Forum in St. Petersburg. Tsipras referred to the concurrence saying that the European Union must find again the way by turning back to its institutional principles and values. With an obsession to policies of austerity that intensifies the recession, this is impossible. The so-called Greek problem is not a Greek problem but a European one. The problem does not bear the name Greece but eurozone. The issue is whether the eurozone will give ground to growth and to solidarity. The Greek prime minister also said that Greece continues to be a pillar of stability and safety and seeks to become a cooperation bridge and hub of trade, cultural and financial exchanges on the crossroads of three continents. We will seek to become a cooperation bridge with traditional friends as Russia, and to develop cooperation with new friends.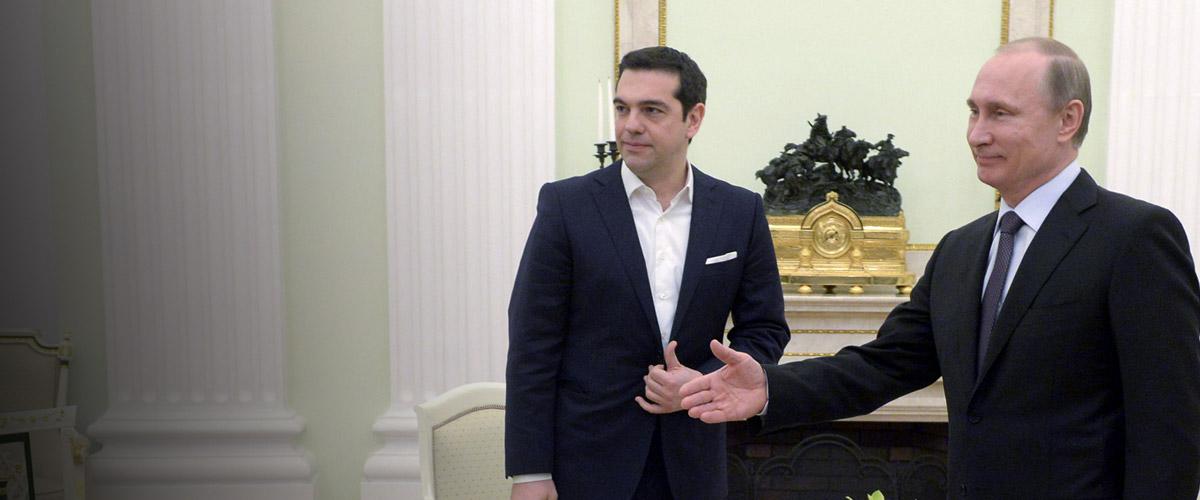 Tsipras's visit has given rise to speculation that the Greeks may be seeking Russian loans. He meets with Russian President Vladimir Putin later Friday.
"We will support any decision [on the Greek debt crisis] that is proposed by Greece and our European partners," Deputy Prime Minister Arkady Dvorkovich said in an interview on RT television, the Tass news agency reported.
"The most important things for us are investment projects and trade with Greece. If financial support is needed, we will consider this question," he said.
Dvorkovich spoke after Russia and Greece signed a deal Friday to build an extension of a prospective gas pipeline that would carry Russian gas to Europe through Turkey.
Russia promised Greece hundreds of millions of dollars in transit payments yearly if it agreed to build the pipeline. Construction of the pipeline is expected to start next year and be completed in 2019.
Putin's spokesman said it was too early to comment on possible loans.
"To consider such a question, you first have to hear some kind of proposals or initiatives from our Greek partners," spokesman Dmitry Peskov told journalists. "To discuss this abstractly, without having any appeals or proposals, would be shortsighted"

Ahead of the Friday meeting, Russian Deputy Prime Minister Arkady Dvorkovich said he "cannot comment on specific decisions" when asked if Moscow would rescue Athens.
This puts German Chancellor Angela Merkel into a difficult spot. Her own conservative party, the German people, and bankers in Frankfurt have all made clear they don't want to continue to pay for Greece if Athens doesn't heed calls to reform. But she's under pressure from Washington to maintain an alliance that won't upset the apple cart when it comes to sanctions.
"She doesn't love the idea that Putin would be presented with a gift if Greece is alienated from Western Europe," Mallaby said
Visit our Deadlines and Red Lines Greek to me Page for the Greece's Agreement or Not Critical Moments' updates.
Stay with us ! 24/7
This is Greek to me !